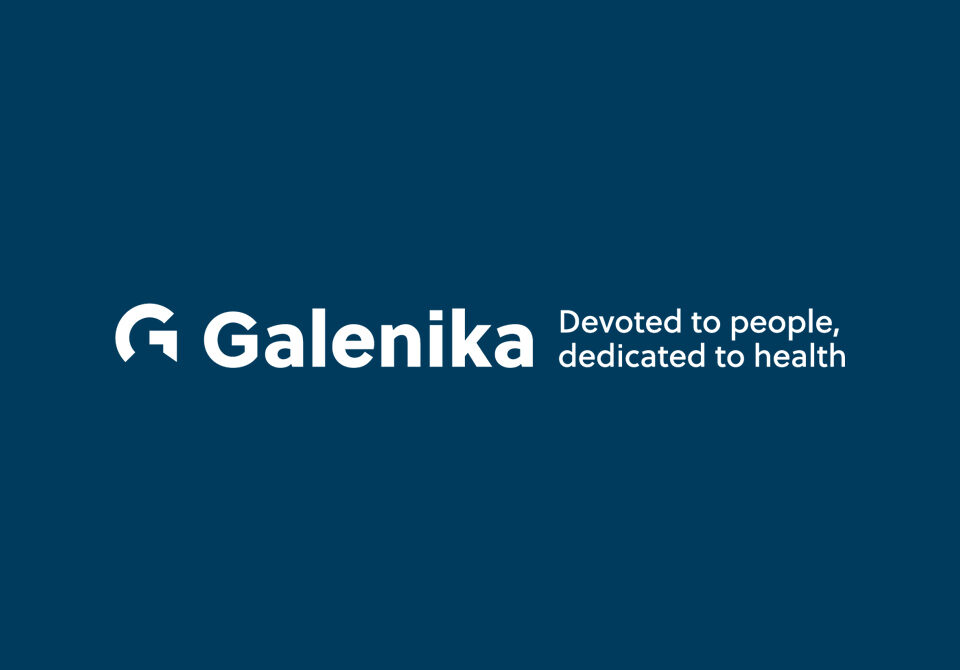 Belgrade, May 10, 2021 – Galenika marks this year a 76 years of successful business and from this month launches a new visual identity, in line with the modern business vision of the company. In the coming period, the new logo will be applied to Galenika's products, which are generic prescription drugs, dietary supplements and cosmetics. The change of visual identity is the result of the investment and transformation cycle that was realized during the previous years and which resulted in the modernization of the company and the digitalization of business. The new visual identity introduces colors that symbolize the company's values and even more closely reflect its mission and commitment to health and responsible business in accordance with the highest GMP and ISO standards.
During the previous two years, the company went through an intensive period of investments and transformations, thanks to which it repositioned itself and took a high and stable second position in terms of share in the pharmaceutical market in Serbia. Galenika remains uncompromisingly devoted to people and dedicated to health. The new visual identity represents a new exciting business chapter during which we will continue to strengthen partnerships and nurture quality, innovation, integrity and solidarity, which are especially important in these days,  said Ricardo Vian Marques, General Manager of Galenika.
In the first quarter of 2021, Galenika increased production by 32% compared to the same period
in 2020, and recorded growth in the Serbian market by 6%, which strenghten it in a stable second position in terms of share in the pharmaceutical market of Serbia. Export to the countries in the region (Bosnia and Herzegovina, Montenegro, North Macedonia) is increased by 147%, while in international markets outside the region (EU, Middle East, Africa) Galenika increased export by 96%. As many as eight new products have been registered, four of which have already been put on the market, while it is planned to launch 10 new products by the end of 2021. In cooperation with its sister company from Brazil – EMS, Galenika's Research and Development Institute is working on the transfer of technology for four more products from the newer generation of generic drugs.
In addition to the focus on the continuity of production and supply, as well as the safety of employees, Galenika has proven its commitment to socially responsible business since the beginning of the pandemic by making donations in equipment for 14 health institutions and donations in medicines for 69 organizational units of health institutions in Serbia. In the circumstances of the global pandemic and the limitations it brought, we have shown continuity and support in organizing 12 professional medical events in a hybrid and online format, for over 1000 health professionals, in cooperation with relevant scientific associations.