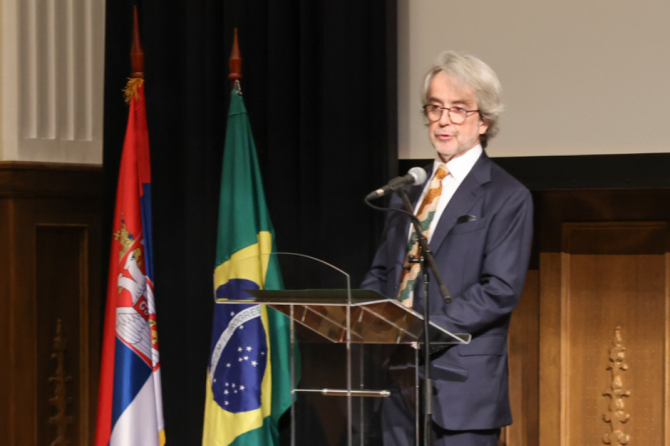 Belgrade, September 7, 2022 – The Embassy of Brazil in Belgrade organized a ceremony on the occasion of the country's 200 years of independence. Galenika, which is part of the Brazilian NC Group, had the honor of supporting the holding of this important event. The Ambassador of Brazil to Serbia, His Excellency Jose Mauro da Fonseca Costa Couto, particularly emphasized the importance of strengthening cultural and economic cooperation between Serbia and Brazil.
,,Brazil and Serbia share more than eight decades of friendly relations. However, I see room for strengthening our relations. I intend to expand the range of cultural and educational cooperation, with the support of our newly founded agency for cultural promotion, the "Guimarães Rosa" Institute, which now has its own representative office in Belgrade, the only one in the Balkans, as well as to develop opportunities for cooperation in the field of renewable energy sources, in which Brazil gained enviable experience. In addition, one of the important goals of the Brazilian embassy in the coming period will be the strengthening of economic cooperation between our two countries. The Galenika company represents not only the largest Brazilian investment in Serbia, but also an excellent example of intercontinental cooperation and represents the best example of economic cooperation between Brazil and Serbia'', said Ambassador Couto during the reception.
"It is a special honor for us that Galenika had the opportunity to participate in the event marking 200 years of Brazilian independence and over 8 decades of cooperation between our two countries. The Brazilian NC Group considers Serbia an important market and business hub for Europe due to the potential we recognized in Galenika. In the spirit of good cooperation between Brazil and Serbia, over the past five years we have strengthened the company's market position in Serbia and in the region through constant investments. That is why Galenika is an excellent example of cooperation between our two countries," said Ricardo Vian Marques, General Manager of Galenika.
The event was attended by many dignitaries – representatives of the Government of the Republic of Serbia, the diplomatic corps and from the cultural sphere, while the ceremony was enhanced by the Brazilian music group "Trio in Uno", which combined the aroma and spontaneity of popular with classical music, reinterpreting the sounds of greatest Brazilian composers.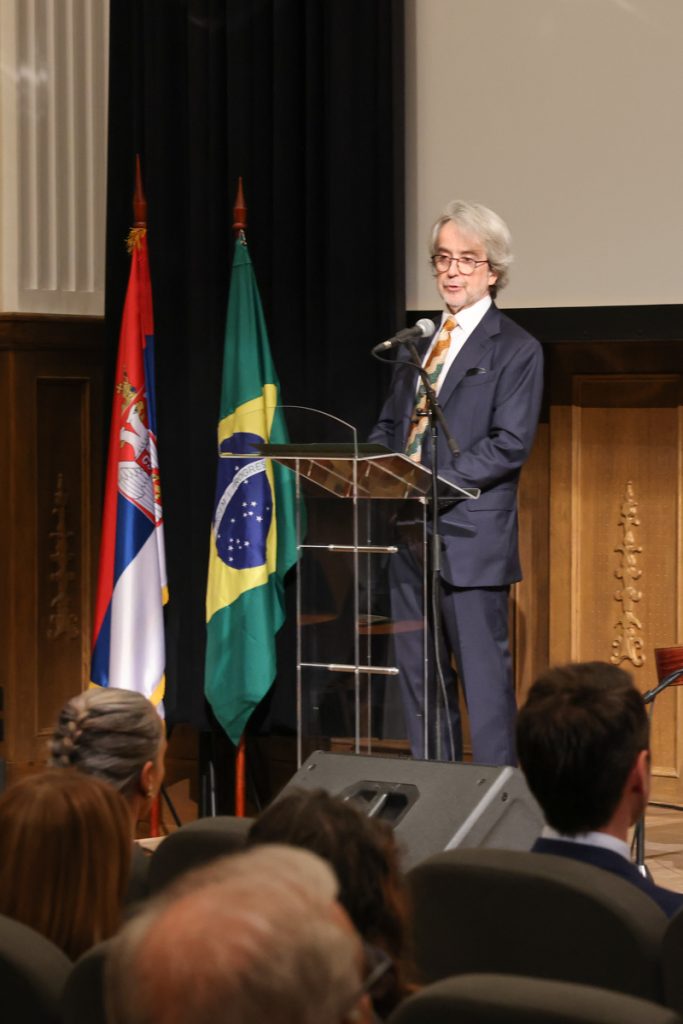 Leave a reply