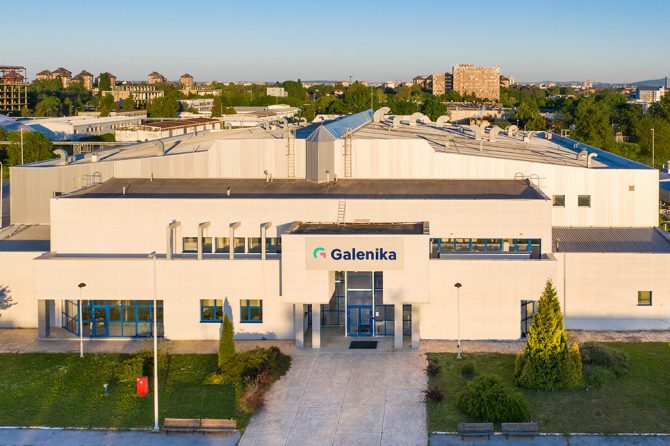 Belgrade, October 19, 2023 – Pharmaceutical company Galenika, one of the largest producers of pharmaceutical products in Serbia and the region, is expanding its business through the acquisition of Lifemedic d.o.o. from Belgrade. With this transaction, Galenika becomes the owner of the 100% Serbian-Slovenian company Lifemedic and takes over the exclusive distribution of the product program of the renowned Italian pharmaceutical company Pharmalife Research, for the markets of Serbia, Bosnia and Herzegovina, North Macedonia and Montenegro.
The transaction will be completed after the approval process by the antimonopoly commissions in the markets of Serbia, North Macedonia and Montenegro, and is expected at the end of fourth quarter of 2023, after which the process of integration will begin.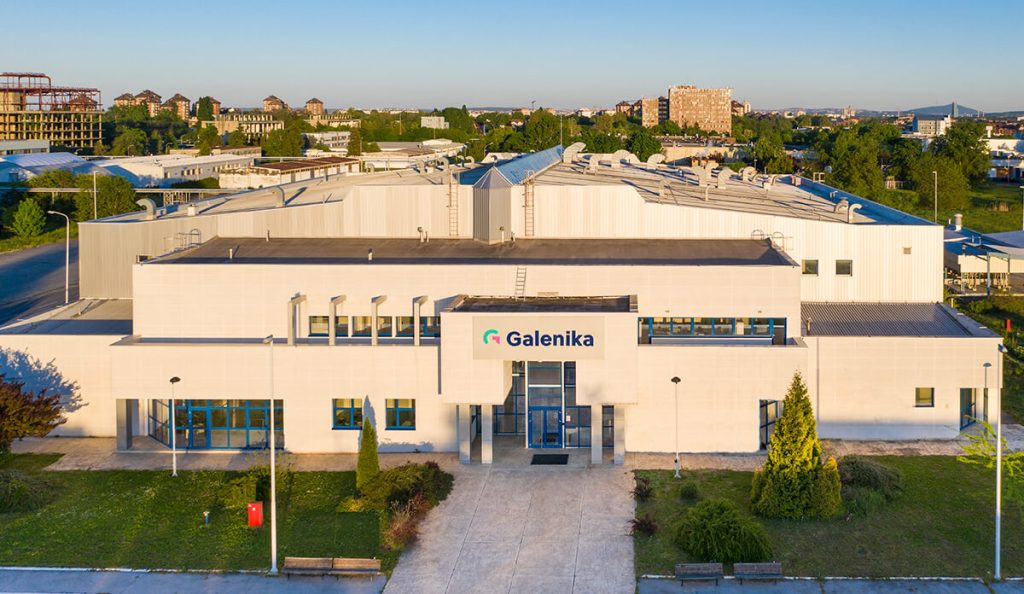 Galenika company is strategically committed to the constant expansion of its product portfolio for the benefit of consumers. Brand recognition, quality, reliability and trust in Galenika's products is what makes the company successful for decades. With this acquisition, the company successfully continues to expand its product portfolio.
"Since becoming a part of the Brazilian NC Group, Galenika has achieved significant business growth and international expansion. The acquisition of the Lifemedic company and the start of cooperation with the Italian manufacturer Pharmalife Research represents another step in the internationalization of Galenika's business and confirms our full commitment to investments and innovations in accordance with the modern needs of consumers. Pharmalife Research has over 400 products in its portfolio and exports to 60 countries around the world. "We are happy to have found a global partner who shares our values of commitment to product quality and health," said Ricardo Vian Marques, CEO of Galenika.
Lifemedic is a Serbian-Slovenian company with years of experience in distribution of dietary supplements and cosmetic products manufactured by a prominent biopharmaceutical company – Pharmalife Research from Italy, of which it is the exclusive importer and distributor for markets in the region. The company has a stable double-digit growth partnering with over 5,000 pharmacies and retail chains in the whole region. Pharmalife Research has been a reliable pharmaceutical partner in the field of pediatrics, dietary supplements, dermo cosmetics and phytotherapy both in Italy and on international markets.
"After 14 years of successful business Lifemedic Doo in Serbia and region and continuous growth and development of Pharmalife brand and products in general, I consider that this acquisition with Galenika will bring more additional values and achieve further expansion of Pharmalife products in this region," said Zoran Stanimirović, General Manager of Lifemedic.
"Quality, reliability, innovation, scientific approach and the entrepreneurial spirit of "Made in Italy" have led Pharmalife Research to position itself both on the national and international markets. Quality in the first place, common values and international ambition are something we recognized in Galenika and that is why we consider Galenika to be a true partner and a long-term support for cooperation in achieving common global goals," said the owner of Pharmalife Research, dott. Anna Crupi.
More about Galenika
Galenika is the oldest pharmaceutical company in the region. It was founded in 1945, and since 2017 it has been operating as part of the Brazilian NC Group, which also includes EMS – the largest pharmaceutical company in Brazil and one of the largest pharmaceutical companies in all of Latin America.
With a portfolio of more than 250 products, Galenika produces state-of-the-art generic drugs, dietary supplements, cosmetic products and medical devices. The company's production capacities include a drug factory and a factory of solid pharmaceutical preparations in Belgrade, and the almost complete range of products is the result of its own development and cooperation with its sister company from Brazil. The company owns and applies the highest GMP, ISO and HACCP standards, and is the holder of 15 domestic and international GMP and ISO certificates for the highest level of work and production standards.
Galenika rounded out its presence on the market of Central and Eastern Europe by opening companies in Albania, Bosnia and Herzegovina, Montenegro, North Macedonia, Hungary, Croatia and Slovenia. Through the export and presence of its products, the Galenika company operates in the region, but also in 16 international markets on three continents. The company is dedicated to sustainable business, environmental protection and socially responsible projects of national importance on the topic of prevention and health.
More about Pharmalife Research
For more than 20 years, Pharmalife Research has been studying, researching and learning about plants and products made from them, developing new natural treatments. The high quality of products and production processes achieved by the company is confirmed by certificates. The Pharmalife Research team of experts consists of pharmacists, chemists and doctors of medical sciences who are continuously engaged in research and collaborate with top institutions with the aim of discovering new phytotherapeutic solutions. The mission of Pharmalife Research is to offer its customers a natural, safe and effective product for prevention and good health of the body without side effects characteristic of the use of drugs. Pharmalife Research has a GMP (Good Manufacturing Practices) certificate issued according to the FDA protocol. This certificate guarantees quality and safety in all stages of production: from the procurement of raw materials to the finished product. Pharmalife Research also holds ISO 9001, ISO 13485 and ISO 22000 certificates.
More about Lifemedic
Lifemedic d.o.o. is a Serbian-Slovenian company with long years of experience in import, distribution, and marketing of natural preparations – dietary supplements, of the renowned pharmaceutical manufacturer Pharmalife Research Italy. The company possesses AAA certificate of credit worthiness rating, and its mission is positioning the high-quality portfolio in Serbia and the region. Lifemedic is the exclusive importer and distributor of Pharmalife Research products for the markets of Serbia, Montenegro, Bosnia and Herzegovina, and North Macedonia.
Leave a reply