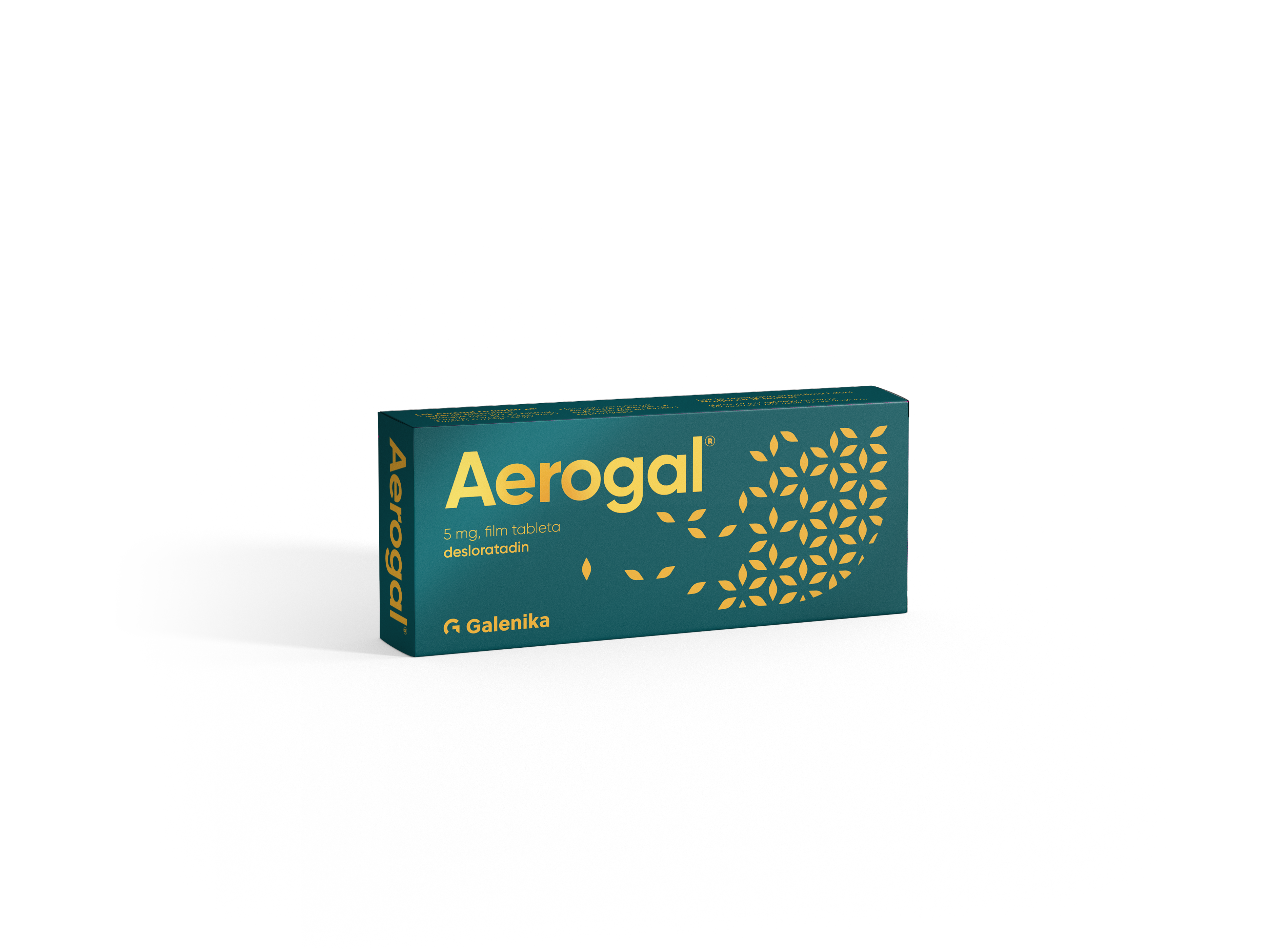 Generic name (INN): desloratadine
Form and pack: film-coated tablet 10 x 5 mg
Indications or usage:
AEROGAL® relieves the symptoms associated with allergic rhinitis (inflammation of the nasal passages caused by allergies, for example, pollen fever and allergy to mites) in adults and adolescents 12 years and older. These symptoms include sneezing, itching or runny nose, itchy palate and redness, itching, and watery eyes.
AEROGAL® is also used to relieve the symptoms associated with urticaria (changes on the skin due to allergies). These symptoms include hives and itchy skin.